Learn to weave a Berry Basket at Bluebell Lane Glamping as part of the Ring of Gullion Lúnasa Festival 2021.
Come along to the Ring of Gullion Lúnasa Festival 2021 and immerse yourself in the rich landscape, culture and heritage of this Area of Outstanding Natural Beauty (AONB). This festival is part of the Mourne-Gullion-Strangford Aspiring UNESCO Global Geopark of events and is funded by Newry, Mourne and Down District Council. To find a full list of events visit www.ringofgullion.org.
This 3-hour workshop for adults or older children, takes place in the beautiful surroundings of Bluebell Lane Glamping, nestled at the foot of Slieve Gullion. Participants will learn to make a foraging basket using natural rope and locally-sourced driftwood. The skills learned can be adapted for home basket making using other materials, such as textile waste, yarn or natural plant materials. All materials are provided. You will learn simple basket making techniques and a level of dexterity (and patience) is required.
Each workshop is limited to 10 baskets to allow time for one to one help, however adults are welcome to bring an older child or other family member and make one together.
With berry baskets made, you might like to join the foraging class in the afternoon with Brian Hoey of Mountain Ways Ireland, or wait until September when Ring of Gullion's forests and lanes are bursting with wild fruit. The group will be working under cover. Please bring along refreshments as it can get hot during August.
The basket making technique of twining has been used since ancient times to weave food-carrying vessels from vines, grasses and brambles. The ancient Celts were knowledgeable about the best plants to use and would have developed these important skills and their own traditional and personal styles.
Click here for booking. Booking is essential.
Cost: £15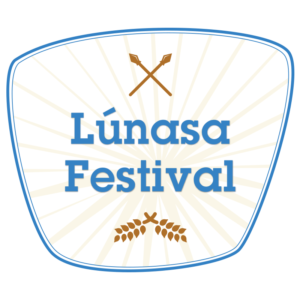 Rapid COVID-19 tests – known as Lateral Flow Device (LFD) tests
The use of LFD testing is important as an additional measure alongside the range of existing safety measures in place. It is important to remember that, even with a negative LFD test, continue to follow all other public health and safety measures in place.
It is strongly recommended that anyone participating in, or attending, any event should test themselves before they attend, and on days 2 and 8 after the event. The purpose of this testing is to identify any positive cases in advance of the event, and allow them to self-isolate. Post event testing will also help to identify any asymptomatic COVID-19 infections arising from the event, or social interactions that may occur before or after an organised event.
Rapid COVID-19 tests can be obtained by anyone who requires them, free of charge. Rapid test packs can be ordered online for free delivery to your home.
https://www.gov.uk/order-coronavirus-rapid-lateral-flow-tests
You can also order them for collection in a number of locations across NI:
Find where to get rapid lateral flow tests – NHS (test-and-trace.nhs.uk)
If anyone has symptoms of COVID-19, they should self-isolate and book a PCR test immediately. PCR tests are available at testing sites across Northern Ireland and can be booked at: https://www.gov.uk/get-coronavirus-test.  Please do not attend events unless you receive a negative PCR test.