Come along to the Ring of Gullion Lúnasa Festival 2021 and immerse yourself in the rich landscape, culture and heritage of this Area of Outstanding Natural Beauty (AONB). This festival is part of the Mourne-Gullion-Strangford Aspiring UNESCO Global Geopark of events and is funded by Newry, Mourne and Down District Council. To find a full list of events visit www.ringofgullion.org.
In this workshop participants will make 2 succulent/cactus plant pots using slab building techniques, texturising with natural forms such as pods, seeds and shells with artist Mary Cowan. Mary graduated with a first-class honours degree from the University of Ulster where she specialised in ceramics and sculpture. She has been a member of
Bridge Street Studios
, Dundalk, Co. Louth since November 2009.
Mary primarily uses a smooth textured crank clay for constructing her sculptures and wall pieces. She hand-builds using a combination of pinching, coiling, slabbing and mould casting. Because Mary is interested in showing off the texture of the clay she mostly decorates with oxides, underglazes and dry glazes which create a matt or satin surface. She often adds texture to her pieces by pressing organic objects such as dried poppy heads, eucalyptus pods, shells and even animal teeth. She has an ever-growing collection of textures which she adds to, on walks in the forest or on the beach.
Mary is inspired by both the natural world and the industrial. She is drawn as much to the shape of a cog on a piece of machinery as to the form of a poppy head after flowering. The texture of a screwhead pressed into a piece of clay is as interesting to her as that made by a dried lotus pod. Her work is often a juxtaposition of these two influences.
Mary exhibits often in Ireland and the UK and work is regularly selected for the annual Royal Ulster Academy exhibition in the Ulster Museum. Her work is held in private collections in Ireland, the UK and USA. She also makes work on commission.
Click here to book. Booking is essential.
Cost: €40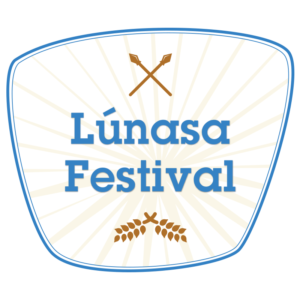 Rapid COVID-19 tests – known as Lateral Flow Device (LFD) tests
The use of LFD testing is important as an additional measure alongside the range of existing safety measures in place. It is important to remember that, even with a negative LFD test, continue to follow all other public health and safety measures in place.
It is strongly recommended that anyone participating in, or attending, any event should test themselves before they attend, and on days 2 and 8 after the event. The purpose of this testing is to identify any positive cases in advance of the event, and allow them to self-isolate. Post event testing will also help to identify any asymptomatic COVID-19 infections arising from the event, or social interactions that may occur before or after an organised event.
Rapid COVID-19 tests can be obtained by anyone who requires them, free of charge. Rapid test packs can be ordered online for free delivery to your home.
https://www.gov.uk/order-coronavirus-rapid-lateral-flow-tests
You can also order them for collection in a number of locations across NI:
Find where to get rapid lateral flow tests – NHS (test-and-trace.nhs.uk)
If anyone has symptoms of COVID-19, they should self-isolate and book a PCR test immediately. Please do not attend events unless you receive a negative PCR test.  PCR tests are available at testing sites across Northern Ireland and can be booked at: https://www.gov.uk/get-coronavirus-test.