Come along to the Ring of Gullion Lúnasa Festival 2021 and immerse yourself in the rich landscape, culture and heritage of this Area of Outstanding Natural Beauty (AONB). This festival is part of the Mourne-Gullion-Strangford Aspiring UNESCO Global Geopark of events and is funded by Newry, Mourne and Down District Council. To find a full list of events visit www.ringofgullion.org.
In ancient civilisations young women would have learnt about their changing bodies from other women in their communities who would have gathered in a "Red Tent" during Menstruation.
We hope to recreate this empowering environment whilst enjoying movement, games, music, crafts and time in nature in the beautiful setting of
Bluebell Lane Glamping
.
What's included:-
Information and bonding activities
BBQ
Menstrual Pack Gift Box
Investment
Mother & Daughter – £100
Additional sibling – £30
This experience is suitable for Mums and their daughters who are 9-12 year olds
To book your place please follow the link
Our Mission at Changing Cycles is:
The delivery of a variety of programs for all ages, abilities, genders and cultural backgrounds to educate and empower people by giving them a deeper understanding of the rhythms and cycles within their own bodies and the world around them.
To educate, empower & support women of all ages to understand the physical emotional and energetic aspects of their Menstrual Cycle & to share this wisdom with men.
To support a Holistic approach to health and well-being in our community with a particular focus on mind, body nutrition and the impact of diet culture, obesity bias and weight stigma on an individual & societal basis.
Through our sister company Moon Times we produce & supply menstrual & personal hygiene products that are better for humans and better for the environment.
Click here to book. Booking is essential.
Investment: Mother & Daughter – £100
Additional sibling – £30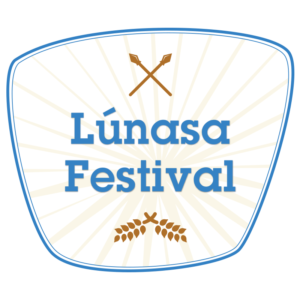 Rapid COVID-19 tests – known as Lateral Flow Device (LFD) tests
The use of LFD testing is important as an additional measure alongside the range of existing safety measures in place. It is important to remember that, even with a negative LFD test, continue to follow all other public health and safety measures in place.
It is strongly recommended that anyone participating in, or attending, any event should test themselves before they attend, and on days 2 and 8 after the event. The purpose of this testing is to identify any positive cases in advance of the event, and allow them to self-isolate. Post event testing will also help to identify any asymptomatic COVID-19 infections arising from the event, or social interactions that may occur before or after an organised event.
Rapid COVID-19 tests can be obtained by anyone who requires them, free of charge. Rapid test packs can be ordered online for free delivery to your home.
https://www.gov.uk/order-coronavirus-rapid-lateral-flow-tests
You can also order them for collection in a number of locations across NI:
Find where to get rapid lateral flow tests – NHS (test-and-trace.nhs.uk)
If anyone has symptoms of COVID-19, they should self-isolate and book a PCR test immediately. Please do not attend events unless you receive a negative PCR test.  PCR tests are available at testing sites across Northern Ireland and can be booked at: https://www.gov.uk/get-coronavirus-test.