Explore the highlights of Slieve Gullion mountain with
Gullion A Tours
whilst letting the minibus take care of all that arduous climbing.
Come along to the Ring of Gullion Lúnasa Festival 2021 and immerse yourself in the rich landscape, culture and heritage of this Area of Outstanding Natural Beauty (AONB). This festival is part of the Mourne-Gullion-Strangford Aspiring UNESCO Global Geopark of events and is funded by Newry, Mourne and Down District Council. To find a full list of events visit www.ringofgullion.org.
This tour is a must for anyone who wants to explore a hidden gem of beauty and history which is a little off the beaten track. In 1971 the plan was to make the area a National Park, at the time, A. E. Muskett, of the Countryside Committee, said, "In South Armagh you have some of the best and most beautiful scenery and landscape in the whole of Ireland." A high recommendation we definitely don't dispute.
The Lazy Gallivant over Gullion is suitable for the whole family and is a great opportunity to explore Ireland's most mystical mountain, without all the hiking (although if you want a guided hike, let us know and we can certainly arrange that for you). From the bus you'll be treated to panoramic views of the ring dyke which surrounds the mountain as well as the wider area of outstanding natural beauty as we go up, over and round the mountain (you're welcome to sing "She'll be coming round the mountain when she comes" but it's not compulsory).
Your local guides will delight you with stories about the landscape, legends, and history of the mountain, for example, how Cú Chulainn got his name, why you get white hair if you swim in the lake at the top and how the Ring of Gullion formed, as well as what ties Gullion has to World War II, to name a few. There will also be the opportunity to try your hand at a bit of foraging and learn some plant lore. On the lower slopes of the mountain, there will be plenty to explore from a Neolithic Dolmen to a 5th century graveyard and church ruins as well as the newly renovated Killeavy Castle.
If you're feeling like stretching your legs at the end, we can leave you at Killeavy Castle to explore their grounds and facilities as there is a pleasant walk back from the Castle to the Forest Park along a footpath and little travelled section of the Wood Road.
Click here to book. Booking is essential.
Cost: £12.50-£25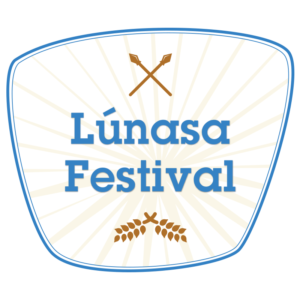 Rapid COVID-19 tests – known as Lateral Flow Device (LFD) tests
The use of LFD testing is important as an additional measure alongside the range of existing safety measures in place. It is important to remember that, even with a negative LFD test, continue to follow all other public health and safety measures in place.
It is strongly recommended that anyone participating in, or attending, any event should test themselves before they attend, and on days 2 and 8 after the event. The purpose of this testing is to identify any positive cases in advance of the event, and allow them to self-isolate. Post event testing will also help to identify any asymptomatic COVID-19 infections arising from the event, or social interactions that may occur before or after an organised event.
Rapid COVID-19 tests can be obtained by anyone who requires them, free of charge. Rapid test packs can be ordered online for free delivery to your home.
https://www.gov.uk/order-coronavirus-rapid-lateral-flow-tests
You can also order them for collection in a number of locations across NI:
Find where to get rapid lateral flow tests – NHS (test-and-trace.nhs.uk)
If anyone has symptoms of COVID-19, they should self-isolate and book a PCR test immediately. PCR tests are available at testing sites across Northern Ireland and can be booked at: https://www.gov.uk/get-coronavirus-test.  Please do not attend events unless you receive a negative PCR test.