Come along to the Ring of Gullion Lúnasa Festival 2021 and immerse yourself in the rich landscape, culture and heritage of this Area of Outstanding Natural Beauty (AONB). This festival is part of the Mourne-Gullion-Strangford Aspiring UNESCO Global Geopark of events and is funded by Newry, Mourne and Down District Council. To find a full list of events visit 
www.ringofgullion.org.
We will walk in the footsteps of one of Ireland's first female saints, Moninne. In 450, Moninne left the Hill of Faughart to found a church on the foothills of Slieve Gullion. This is now called Killeavy. Ring of Gullion Ambassadors and Tour Guides Ann Ward and Venora Hovelt will lead this special10 mile guided walk.
Our Camino begins with magnificent views and a tour of the sacred sites of Faughart. This was home to St Bridget who was a great mentor to Moninne. We meander across beautiful roaming country roads for 5 miles within the spectacular Ring of Gullion. The Three Steps pub in Dromintee is our halfway resting point, where we will have lunch.
Our pilgrim walk continues across the side of Slieve Gullion, through the forest. At the courtyard we will have a comfort break. Our final leg of the journey is to Killeavy Old Churches for a short guided tour where you will connect to the stillness of these sacred sites. We follow an ancient path up to a pre-christian holy well dedicated to Moninne after her death in 518. Ann's Grandfather helped to build the shrine in 1929 and her Mums birthplace is just below the holy well. We rest here and breathe in the panoramic view of Killeavy. After our descent, we will be transported back to Faughart.
Book your tickets via
Xhale
.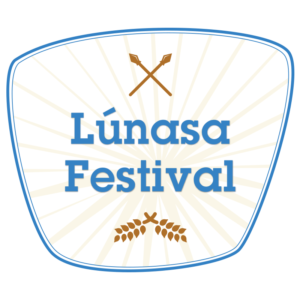 Special notes for guests
Please note the Tourism NI/Tourism Ireland COVID-19 guidelines will be used to ensure your comfort and safety during this experience.
When booking please advise us of any health conditions or mobiity issues.
Part of the route is steep and may be slippy. Wear warm, comfortable walking gear including walking boots. Bring a small rucksack with water and snacks, waterproofs, walking poles, (if possible), sun cream, extra layers. Also, please advise us of any special dietary requirements or any other needs and we will do our best to accomodate you during this special experience.
Rapid COVID-19 tests – known as Lateral Flow Device (LFD) tests
The use of LFD testing is important as an additional measure alongside the range of existing safety measures in place. It is important to remember that, even with a negative LFD test, continue to follow all other public health and safety measures in place.
It is strongly recommended that anyone participating in, or attending, any event should test themselves before they attend, and on days 2 and 8 after the event. The purpose of this testing is to identify any positive cases in advance of the event, and allow them to self-isolate. Post event testing will also help to identify any asymptomatic COVID-19 infections arising from the event, or social interactions that may occur before or after an organised event.
Rapid COVID-19 tests can be obtained by anyone who requires them, free of charge. Rapid test packs can be ordered online for free delivery to your home.
https://www.gov.uk/order-coronavirus-rapid-lateral-flow-tests
You can also order them for collection in a number of locations across NI:
Find where to get rapid lateral flow tests – NHS (test-and-trace.nhs.uk)
If anyone has symptoms of COVID-19, they should self-isolate and book a PCR test immediately. Please do not attend events unless you receive a negative PCR test.  PCR tests are available at testing sites across Northern Ireland and can be booked at: https://www.gov.uk/get-coronavirus-test.