Re-discover the ancient art of foraging. Edible 'Weeds' and Medicinal wild plants once used by our ancestors at Slieve Gullion's foot.

Come along to the Ring of Gullion Lúnasa Festival 2021 and immerse yourself in the rich landscape, culture and heritage of this Area of Outstanding Natural Beauty (AONB). This festival is part of the Mourne-Gullion-Strangford Aspiring UNESCO Global Geopark of events and is funded by Newry, Mourne and Down District Council. To find a full list of events visit www.ringofgullion.org.
As part of the Lúnasa Festival 2021, join Brian from Mountain Ways Ireland at Bluebell Lane as he introduces you to the fascinating world of foraging. After a short introduction to the ancient art of 'gathering' you set off on foot to meet the plants. This slow-paced guided walk allows you to get back in touch with deep ancestral skills.
Bluebell Lane Glamping is the perfect setting with 26 acres of surrounding woodland, home to over 20,000 native trees, wildlife pond, beautiful winding paths and it's very own Thatched Iron – Age Round House. When you meet and gather wild plants here, it really is like stepping back in time and experiencing life as the Celts did 2000 years ago.
You might think about combining this experience with the 'Weave a Berry Basket' workshop  by Jeanette Keenan delivered earlier in the day also at Bluebell Lane Glamping.
What a way to put your freshly weaved basket to it's first use!
On this 3 hour workshop / foraging experience, Brian will begin by introducing you to some basic "do's and dont's" of foraging , safety guidelines as well as running through identification and preservation techniques.
Under Brian's guidance, you will learn how to identify a range of common 'weeds' and plants once reveered by our ancestors right here at the foot of Slieve Gullion. You will have the chance to taste from nature's wild larder, as seasoned forager Brian introduces you to a secret world of wild edibles and medicinal plants.
Brian will also show you some of the deadly plants that should definitely be avoided .
The experience finishes on a high note where you get the chance to taste some of the delicious wild foods that Brian has preserved over the season.
This event is limited to relatively small numbers so that people have a chance to get up close with the plants. The walk is gently paced and suitable for anyone with a basic level of fitness and mobility. It is for the most part an outdoor event so please bring appropriate clothing and footwear, maybe a notepad if you like.

We would ask that you sign a simple consent form and also inform us in advance of any allergies or medical conditions which we should be aware of. This event is suitable for older children accompanied by an adult. Unfortunately no dogs permitted (apart from guide dogs) .
Click here to book. Booking is essential. Option of the 14th, 21st  or 28th August.
Cost:£22.15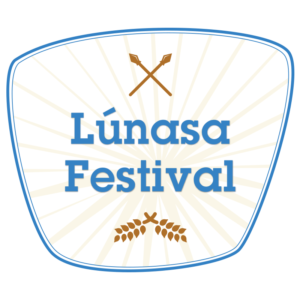 Rapid COVID-19 tests – known as Lateral Flow Device (LFD) tests
The use of LFD testing is important as an additional measure alongside the range of existing safety measures in place. It is important to remember that, even with a negative LFD test, continue to follow all other public health and safety measures in place.
It is strongly recommended that anyone participating in, or attending, any event should test themselves before they attend, and on days 2 and 8 after the event. The purpose of this testing is to identify any positive cases in advance of the event, and allow them to self-isolate. Post event testing will also help to identify any asymptomatic COVID-19 infections arising from the event, or social interactions that may occur before or after an organised event.
Rapid COVID-19 tests can be obtained by anyone who requires them, free of charge. Rapid test packs can be ordered online for free delivery to your home.
https://www.gov.uk/order-coronavirus-rapid-lateral-flow-tests
You can also order them for collection in a number of locations across NI:
Find where to get rapid lateral flow tests – NHS (test-and-trace.nhs.uk)
If anyone has symptoms of COVID-19, they should self-isolate and book a PCR test immediately. PCR tests are available at testing sites across Northern Ireland and can be booked at: https://www.gov.uk/get-coronavirus-test.  Please do not attend events unless you receive a negative PCR test.