Cottages to Castles: Heritage Lacemaking in South Armagh & luxury Afternoon Tea at Killeavy Castle Estate.
Come along to the Ring of Gullion Lúnasa Festival 2021 and immerse yourself in the rich landscape, culture and heritage of this Area of Outstanding Natural Beauty (AONB). This festival is part of the Mourne-Gullion-Strangford Aspiring UNESCO Global Geopark of events and is funded by Newry, Mourne and Down District Council. To find a full list of events visit 
www.ringofgullion.org.
Join
Rosie Finnegan-Bell
, a fourth-generation Lace-maker at
Killeavy Castle Estate
on the slopes of the stunning Slieve Gullion for a truly special feel-good experience where Rosie will share with you the incredible richness of the local lace tradition. Rosie will regale you with amazing lace stories from the local area and show you some of her beloved antique lace collection. You will have the opportunity to try your hand at some of the basic lace techniques and to relax and unwind further savouring luxury 'Afternoon Tea' in a truly sumptuous setting.
Here in South Armagh, we believe that the best things in life are not things… they are moments captured in time of people, places and experiences. So why not come join Rosie Finnegan-Bell for a truly unique and special experience that will leave a lasting impression on your memory…
Lace-making has been a quiet living presence in South Armagh for the last two centuries with the village of Culloville considered to be the early seat of Carrickmacross Lace and home to what is believed to be the first purpose-built lace school on the island of Ireland. There is a real sense of reverence here for this wonderful old lace, often referred to as the 'King of Irish Laces', which has been kept alive for two centuries through the handing down of the skills from one generation to the next from mother to daughter.
Rosie Finnegan Bell is a native of South Armagh and is passionate about the ancient landscape and the associated traditions of this wonderful place she proudly calls home. Lace-making is in her blood. She is a fourth-generation generation lace-maker who designs and creates bespoke pieces of Carrickmacross Lace inspired by the glorious landscape of South Armagh.
As a gifted lace-maker and story teller, Rosie invites the visitor into a truly special feel-good experience where she shares the incredible richness of the local lace-making tradition of this wonderful old Irish lace.
One local woman described lace-making as being like an 'itch in the hand' meaning that once you start, you can't stop… which is something that Rosie knows only too well. Listen to her tell some amazing local lace stories. See first-hand how the lace is made and marvel at the hypnotic rhythm of the lace-maker at work. See some of the old patterns which have inspired delicate pieces of art and have captured the hearts and imagination of generations of South Armagh women. Try your hand at the basic lace techniques and completely relax and unwind savouring luxury 'Afternoon Tea' in the beautifully restored Killeavy Castle Estate.
Click
here
to book. Booking is essential.
Cost: £55 Please note, this is a special reduced Ring of Gullion Lúnasa Festival rate for this event.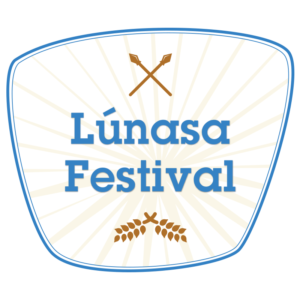 Rapid COVID-19 tests – known as Lateral Flow Device (LFD) tests
The use of LFD testing is important as an additional measure alongside the range of existing safety measures in place. It is important to remember that, even with a negative LFD test, continue to follow all other public health and safety measures in place.
It is strongly recommended that anyone participating in, or attending, any event should test themselves before they attend, and on days 2 and 8 after the event. The purpose of this testing is to identify any positive cases in advance of the event, and allow them to self-isolate. Post event testing will also help to identify any asymptomatic COVID-19 infections arising from the event, or social interactions that may occur before or after an organised event.
Rapid COVID-19 tests can be obtained by anyone who requires them, free of charge. Rapid test packs can be ordered online for free delivery to your home.
https://www.gov.uk/order-coronavirus-rapid-lateral-flow-tests
You can also order them for collection in a number of locations across NI:
Find where to get rapid lateral flow tests – NHS (test-and-trace.nhs.uk)
If anyone has symptoms of COVID-19, they should self-isolate and book a PCR test immediately. Please do not attend events unless you receive a negative PCR test.  PCR tests are available at testing sites across Northern Ireland and can be booked at: https://www.gov.uk/get-coronavirus-test.