Reconnect with your inner creative in this full day, immersive fused glass experience as part of the Ring of Gullion Lúnasa Festival!
Come along to the Ring of Gullion Lúnasa Festival 2021 and immerse yourself in the rich landscape, culture and heritage of this Area of Outstanding Natural Beauty (AONB). This festival is part of the Mourne-Gullion-Strangford Aspiring UNESCO Global Geopark of events and is funded by Newry, Mourne and Down District Council. To find a full list of events visit www.ringofgullion.org.
With Tracey as your tutor and host you will explore the extraordinary medium of fused glass whilst creating your own glass OGHAM artwork.
Ogham is an ancient Celtic alphabet used as a way finding tool which was found primarily on native trees and standing stones throughout the island of Ireland dating back to pre Christian times.
Watch Tracey as she takes you through this exciting creative process, step by step, guiding you while you design, cut and assemble cold glass prior to firing in the kiln.
Translate your chosen English word into the Irish language, transforming it then into Ogham letting your text inspire your glasswork in colour, shape and meaning
Come and create a piece individual to you which will be framed and delivered to you after your session.
Enjoy at traditional lunch and refreshments in Tracey's 200yr old ancestral family home.
Please wear comfortable clothing and closed toe footwear.
Click here for booking. Booking is essential.
Cost: £150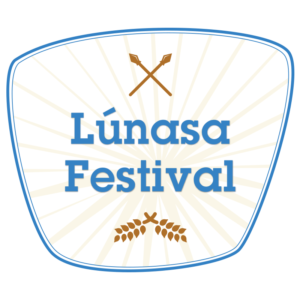 Rapid COVID-19 tests – known as Lateral Flow Device (LFD) tests
The use of LFD testing is important as an additional measure alongside the range of existing safety measures in place. It is important to remember that, even with a negative LFD test, continue to follow all other public health and safety measures in place.
It is strongly recommended that anyone participating in, or attending, any event should test themselves before they attend, and on days 2 and 8 after the event. The purpose of this testing is to identify any positive cases in advance of the event, and allow them to self-isolate. Post event testing will also help to identify any asymptomatic COVID-19 infections arising from the event, or social interactions that may occur before or after an organised event.
Rapid COVID-19 tests can be obtained by anyone who requires them, free of charge. Rapid test packs can be ordered online for free delivery to your home.
https://www.gov.uk/order-coronavirus-rapid-lateral-flow-tests
You can also order them for collection in a number of locations across NI:
Find where to get rapid lateral flow tests – NHS (test-and-trace.nhs.uk)
If anyone has symptoms of COVID-19, they should self-isolate and book a PCR test immediately. Please do not attend events unless you receive a negative PCR test.  PCR tests are available at testing sites across Northern Ireland and can be booked at: https://www.gov.uk/get-coronavirus-test.