Come along to the Ring of Gullion Lúnasa Festival 2021 and immerse yourself in the rich landscape, culture and heritage of this Area of Outstanding Natural Beauty (AONB). This festival is part of the Mourne-Gullion-Strangford Aspiring UNESCO Global Geopark of events and is funded by Newry, Mourne and Down District Council. To find a full list of events visit www.ringofgullion.org.
Artist
Diane McKevitt
will guide you step by step to create your painting with lots of fun and giggles along the way!!
Diane is a graduate from the University of Ulster at Belfast. Diane works as an Art Tutor with the Southern Regional College, Newry. Diane also runs her own part-time business
"Its an Art Thing",
where she works from her home studio, creating bespoke personalised wooden letter crafts, commissioned paintings and mixed media artwork.
Diane's inspiration for her artwork is derived from all the things around her; Nature at its best, natures beautiful colours, wild flowers with their fantastic colours and shapes. Diane loves all things vintage and old, and creating her work, using old things, bits and bobs, old fabrics, papers, jewellery, coins, copper, etc. Diane's art pieces involve lots of layering of materials to achieve her final outcome and are all very tactile.
Diane is a member of the ROGHA Group which is a community of Handcrafters and Artists from South Armagh inspired by the beauty and unique heritage, majesty and myth of the Ring of Gullion delivering local hand made Irish Art and Craft.
Included is a strawberry Daiquiri, or glass of prosecco and some hot food nibbles, a canvas and all art supplies needed to complete your painting. All you have to do is; get dressed up, grab your friends for a wee night out with a difference, guaranteed to be a greats nights craic!!
Places are limited, so book your tickets quickly by contacting Diane on
[email protected]
All tickets are £40 per person.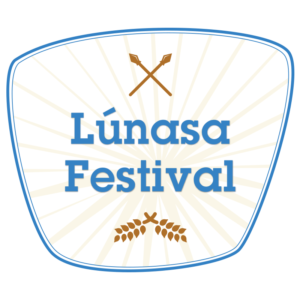 Rapid COVID-19 tests – known as Lateral Flow Device (LFD) tests
The use of LFD testing is important as an additional measure alongside the range of existing safety measures in place. It is important to remember that, even with a negative LFD test, continue to follow all other public health and safety measures in place.
It is strongly recommended that anyone participating in, or attending, any event should test themselves before they attend, and on days 2 and 8 after the event. The purpose of this testing is to identify any positive cases in advance of the event, and allow them to self-isolate. Post event testing will also help to identify any asymptomatic COVID-19 infections arising from the event, or social interactions that may occur before or after an organised event.
Rapid COVID-19 tests can be obtained by anyone who requires them, free of charge. Rapid test packs can be ordered online for free delivery to your home.
https://www.gov.uk/order-coronavirus-rapid-lateral-flow-tests
You can also order them for collection in a number of locations across NI:
Find where to get rapid lateral flow tests – NHS (test-and-trace.nhs.uk)
If anyone has symptoms of COVID-19, they should self-isolate and book a PCR test immediately. Please do not attend events unless you receive a negative PCR test.  PCR tests are available at testing sites across Northern Ireland and can be booked at: https://www.gov.uk/get-coronavirus-test.