Immerse yourself in this beautiful historic walk followed by traditional poetry, song and delicious award winning local food.
Come along to the Ring of Gullion Lúnasa Festival 2021 and immerse yourself in the rich landscape, culture and heritage of this Area of Outstanding Natural Beauty (AONB). This festival is part of the Mourne-Gullion-Strangford Aspiring UNESCO Global Geopark of events and is funded by Newry, Mourne and Down District Council. To find a full list of events visit www.ringofgullion.org.
Join Venora, your tour guide and storyteller, on a gentle 2 hour circular walk to explore the fascinating plantation village of Forkhill; highlighting its history during the 18th-21st century. You will visit the Peace Park, The Plantain and Urney graveyard the resting place of local poet and rapparee, Peadar O'Doirnin where on Saturday the local traditional and folk singer Colleen Savage will perform at O'Doirnin's graveside and on Sunday's walk, Miceál Quinn another local and talented Seanos singer son of the late Mick Ned Quinn RIP .
You will be treated to tales of Poets and Folklore while walking through breath taking scenery and along hidden trails. Afterwards, relax with Ann Marie in her village pub tasting vegetarian soup, bread and chutney and enjoy an evening of traditional music and song led by Ring of Gullion Comhaltas accompanied by Colleen Savage on the Saturday event and Miceál Quinn on Sunday.
This sensory experience will immerse the visitor in the history, poetry, food and music of Forkhill. It will enhance your historical perspective of South Armagh, and enable you to enjoy the stunning scenery of the Ring of Gullion, traditional music and award winning food. The walk includes a visit to the little known Urney graveyard, burial place of Poet and historian Peadar O'Doirnin. This circular walk is on a mix of road, grass, and country tracks, with relatively gentle inclines. We meet and finish at the Welcome Inn pub, Forkhill, where for almost 50 years now The Ring of Gullion Comhaltas have nurtured the music, song and storytelling of South Armagh.
Rainproof gear and stout walking shoes are strongly recommended. Suitable for children over 6 years accompanied by a parent. Please inform your guide of any relevant medical conditions.
Click here to book. Choice of either Saturday or Sunday dates. Booking is essential.
Cost: £22.15.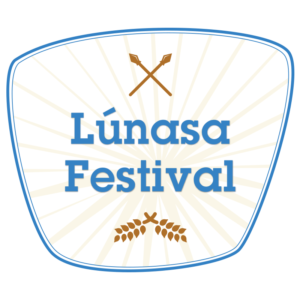 Rapid COVID-19 tests – known as Lateral Flow Device (LFD) tests
The use of LFD testing is important as an additional measure alongside the range of existing safety measures in place. It is important to remember that, even with a negative LFD test, continue to follow all other public health and safety measures in place.
It is strongly recommended that anyone participating in, or attending, any event should test themselves before they attend, and on days 2 and 8 after the event. The purpose of this testing is to identify any positive cases in advance of the event, and allow them to self-isolate. Post event testing will also help to identify any asymptomatic COVID-19 infections arising from the event, or social interactions that may occur before or after an organised event.
Rapid COVID-19 tests can be obtained by anyone who requires them, free of charge. Rapid test packs can be ordered online for free delivery to your home.
https://www.gov.uk/order-coronavirus-rapid-lateral-flow-tests
You can also order them for collection in a number of locations across NI:
Find where to get rapid lateral flow tests – NHS (test-and-trace.nhs.uk)
If anyone has symptoms of COVID-19, you should self-isolate and book a PCR test immediately. Please do not attend events unless you receive a negative PCR test. PCR tests are available at testing sites across Northern Ireland and can be booked at: https://www.gov.uk/get-coronavirus-test.